6 Head 15 Color Embroidery
Step One-Create a DST file from your Art
With most embroidery your art or design will need to be converted into a vector .DST file in order to tell the machine where to put each stitch. Generally this set up stage does have a fee starting around $35 and goes up based on the stitch count.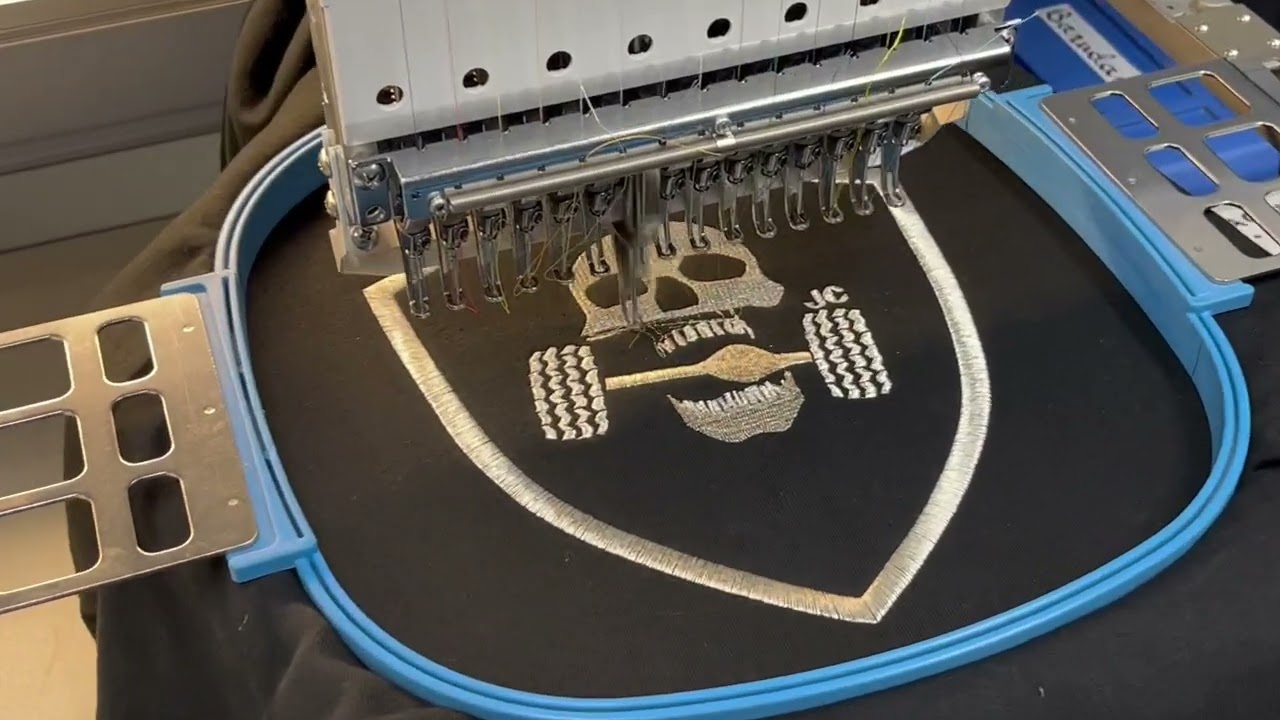 Sew out a Sample and get your approval to proceed
Once a .DST file has been made we then sew out a sample of your design. Usually this is done on a sample of fabric and not on an actual product to ensure there are no gaps or mistakes. Once that sew out is done we send you a photo of that sewn sample to get your approval to proceed.
Run Production, Package and Ship.
After any alterations or modifications are approved we then run the production. Sewing each garment as instructed and trimming any loose ends and jumped lettering so the connecting threads don't show. Then they are packed and we either contact you for pickup, delivery or shipping instructions.
This is our pricing for embroidery
You can purchase the blank goods through us or bring in your own products to have decorated in Screen printing, DTG or Embroidery. Feel free to check these prices for the most current embroidery pricing broken down by stitch count and quantity. Other special services we offer:
Patches-Sewn onto apparel and hats.
We have an industrial sewing machine capable of sewing leather patches onto hats and we do this for a number of customers who bring us their hats and patches and we simple sew them on for them. We can also sew Letters onto letterman Jackets for you. We can design and sew Letterman Jackets for your club or school. Pricing for custom sewing of patches is quoted by the job so if you want to get a quote send us all your details or call us at 770-978-2854 and we would be glad to provide specific pricing for your project.
With 15 colors per head and 6 heads there are limitless possabilities!